An overview of previous ServiceNow Versions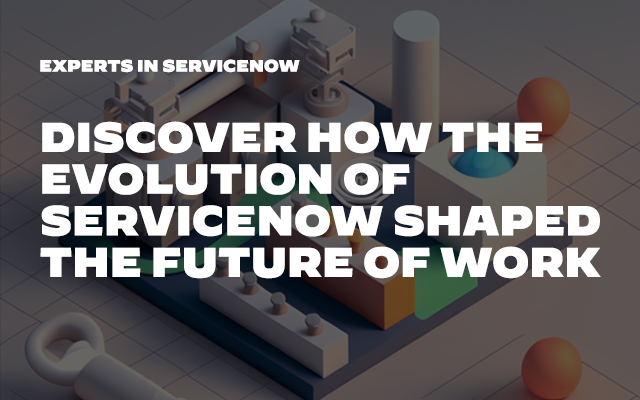 Over the years there have been multiple different ServiceNow versions all named after cities. The names of the releases are also all in alphabetical order following with the ServiceNow naming convention.
This platform has a long history of updates that consider how the market is changing. In Q3 or early Q4 of 2022, ServiceNow Tokyo is anticipated to be made available to all users.
At least once annually, ServiceNow releases new platform versions (twice for the past nine years). A new ServiceNow family release upgrade offers several new functionality, features, and fixes while also guaranteeing ongoing platform support.
History of ServiceNow
ServiceNow's cloud-based platform is a ground-breaking tool that has assisted companies in digitally transforming their services for years, from mobile applications and updated user interfaces to potent machine-learning capabilities.
When an organisation chooses to upgrade, it must comply with the n-1 model, which means it must upgrade to the latest version or the previous release. Meaning current ServiceNow users must upgrade to either Utah or Tokyo.
As there are ServiceNow versions ranging from 2011 to present, this blog will only be focusing on the previous release San Diego (Q2 – 2022), the current release is Tokyo (Q2 – 2022) and the next release Utah (Q2 – 2023) and how to go about upgrading your instance.
Planning, testing, and validation are required when upgrading your instance to a new release. System upgrades can be large projects. Every ServiceNow version released comes with significant upgrades, so you should always think about how new features will affect an instance.
Tokyo
The current iteration of Tokyo is a solution that was created specifically to help organisations do more by fostering a seamless user experience for both employees and consumers, all the while speeding innovation at scale in a way that is beneficial to the environment, people, and profits.
Tokyo is the most inventive release yet, offering solutions that cover a wide range of consumer needs across all sectors.
Tokyo puts an emphasis on employee empowerment and aids organisations in retaining talent by removing obstacles for all parties involved, boosting engagement, productivity, and customer and employee loyalty.
This ServiceNow version can improve security, intelligence, and automation. The ServiceNow Vault, which aims to protect sensitive data, improve data compliance, and uphold data security, is unveiled in Tokyo. Moreover, ServiceNow Vault categorises and anonymises specific data fields and objects for ServiceNow instances.
Tokyo implements supplier lifecycle management to simplify working with vendors. It automates previously manual processes to quicken supplier and buyer operations and quickly handle any issues.
San Diego
In the San Diego edition, users can modify the platform's information density, layout, accessibility, and bright or dark mode. The release includes more than 20 new workspaces, such as the configurable workspace for customer service management, the dispatcher workspace for field service management, the HR agent workspace, the workspace for cloud operations, the workspace for service operations, the workspace for a hardware asset manager, and the workspace for risk management.
Businesses can now integrate AI, low code, robotic process automation (RPA), and other critical technologies on a single low-code platform to develop a unified strategy to hypeautomation thanks to the inclusion of the automation engine in the San Diego version.
Businesses in every sector need agility to produce value. This calls for sector-specific innovation. With the San Diego release, ServiceNow is delivering novel, sector-specific solutions that address the unique needs of the digital world.
Future Versions
Looking into the future the next ServiceNow version will be Utah. The early release included various updates to products, applications, and features. It's expected that more features will be released with the Utah general availability release at the end of Q1 20223.
Some of the expected improvements will be around customer service management, field service management, ITSM, enterprise asset management hardware and software management.
To successfully implement and deliver the ever-changing ServiceNow versions it is important to have experts who are well-versed on all the changes. We at NWT have an established ServiceNow practise ready to fulfil your organisation's needs.