2022 review with our CEO, Glenn Ballard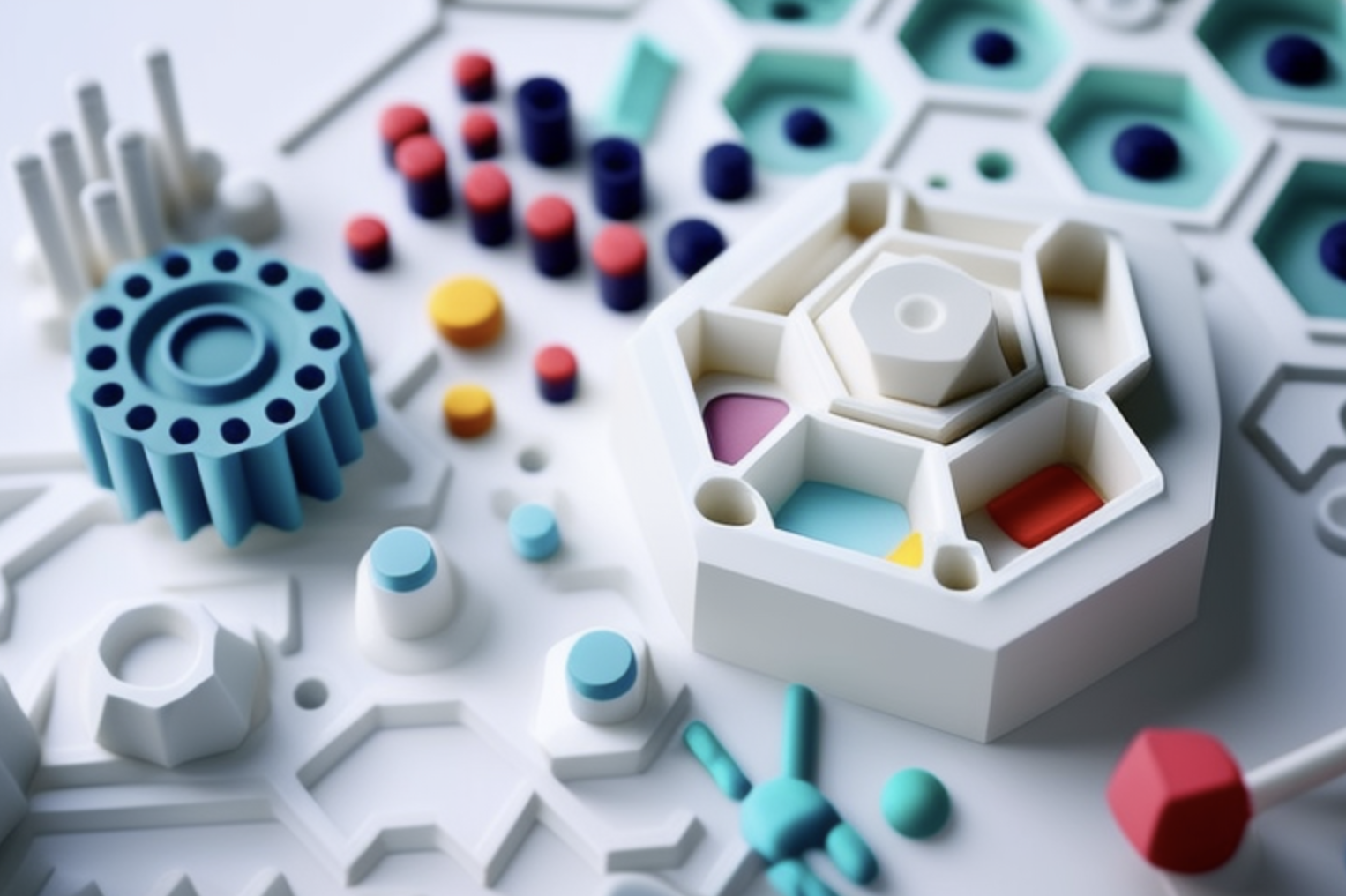 NWT CEO Glenn Ballard reflects on the last 12 months...
What hurdles and challenges did NWT face in the past year?
Without a doubt, this has been an extremely challenging year for everyone in our industry. We were just starting to come out of the Covid-19 pandemic and then straight into the war in Ukraine. Russia's invasion of Ukraine has sent shockwaves throughout the world, and its impact on the Ukrainian people has been devastating. Businesses across the UK are also feeling the ripples of the war closer to home. Britain's economy is forecast to slow to a standstill as it suffers more than any other major industrial country from these effects. Uncertainty is deterring business investment and threatening to disrupt global supply chains for years to come. At the start of 2022, we implemented a hiring strategy based on the fact that the UK had the fastest growth in the G7 last year and our unemployment rate was the lowest it had been in nearly 50 years.
On a personal level, I have found it challenging to transition my role within NWT. In the past, I have always been hands-on with project delivery, it is something I have done throughout my career, and I continued to do it in my role as CEO at NWT. Now however, I have recognised that I need to move out of the billable role, and transition into a supporting coaching role for my team, to give them everything they need to succeed. This has been particularly challenging for me as we are a location-free business, which makes it much harder to have an open-door or walk-the-corridor policy where I can keep in close contact with the team. With everyone working remotely, it is important for me to be able to validate that everyone is okay in both a professional sense and a mental health and well-being sense.
We've built a company and a working environment that is supportive of every individual, and we use our collective emotional intelligence to ensure that everyone at NWT is looked after. We've set up a compensation and benefits package to allow us to help and offer the best support we can to any of our staff.
What growth has the company experienced in the past 12 months?
We now have 57 members on our team, eight of whom are our new graduates. Over the last year, I've been impressed with the initiative that every team member has shown to help grow and strengthen the business. From wanting to get involved in new aspects of the business, to achieving professional accreditations, and the emerging Jedi working so hard to develop their foundations, this year has very much been a 'grow our people' year for me. We have looked at every employee individually and built a profile of their strengths and weaknesses and aligned development plans to these strengths and weaknesses of NWT. From this, we've started targeted training from ServiceNow and Atlassian (Jira and Confluence) to address those areas that we feel we need to improve, and I'm pleased to say that we are already starting to see the results coming through. We have also started growing our React and Python capabilities which is very exciting for us.
Has NWT achieved the targets it set out a year ago?
There are various metrics we use to assess our performance these being Employee Engagement, Clients Engagement, Customer Satisfaction, Partnerships, Government Frameworks, Recruitment, Training, and Finance– across each metric we hit every target we set, so from a business standpoint, we're really pleased with our current position compared to last year. There are of course still things we think need improving, but overall, we think we have achieved what we set out to this year. One of our biggest goals was doubling our LinkedIn following, a target the marketing department has smashed! We wanted to hit the 25 full-time employees target, which again we achieved! So, to put it simply: yes, we did achieve the targets we set out a year ago.
For me, the key focus of 2022 was our quality of service delivery. We've worked on over 30 projects throughout the year, so it has been of utmost importance to us that our clients feel safe and trust the work that we do. This has been especially challenging as we have been working across so many industries including Financial Services, Government, and Services.
We developed our Strategy with Group partners and started to execute our roadmap by agreeing a partnership with ServiceNow and Atlassian to further build out our Project Management Service such as PODS following an Agile approach.
We also strengthened our governance and processes and built the strong foundations that will help us build our company over the next two years (IS09001, ISO27001, Cyber Essential.)
We have also developed our identity, brand, ethos, and policies on diversity and inclusion. We believe that for our company to grow, we need to attract and retain the very best talent.
We have created a defined career path or 'Dojo' with seven different levels that is designed to nurture talent, both technical and managerial, within NWT.
Our "Dojo" Career paths are matched to the identity or 'persona' of everyone within NWT.
The Personas are:
The Technologist
The Specialist
The Integrator
The Designer
The Implementor
Whether they are career starters such as one of our graduates, a returner to work, or an experienced professional looking to step into a different role, we provide the support to help them successfully grow their capability by providing the right type of professional development plans, matched to their individual needs, to help them achieve their career goals, not ours.
I am also extremely proud of the work we have done with our chosen charity The Change Foundation (TCF). Throughout the year, we have supported Ukraine with medical aid deliveries, two summer camps for Ukrainian refugees in Sussex with over 100 children in attendance, a golf day, and sponsoring their 40-year anniversary gala dinner.
We have also dedicated time with each member of staff getting 2 days per year to work directly with TCF. So far, we have also helped TCF embrace the world of digital, allowing them to do more of their brilliant work.
Another area of focus over the last year was our digital way of working. We streamlined our remote working processes and enhanced our collaborative technologies, firstly to create a more efficient workplace, but secondly and arguably, more importantly, to ensure that everyone at NWT can engage and make positive contributions. We have wonderful people here at NWT, and by leveraging the proper technology, we can ensure that everyone is heard and feels like their work is valued.
One thing of which I am personally extremely proud is our first intake of graduates, or as we like to refer to them the "emerging Jedi" that will go on to greater things. Initially, we were sceptical about being able to find graduates with the right talent and more importantly the right attitude. We interviewed more than 300 applicants, and it soon became clear who was the right fit for NWT. It took us six months, but now we are in a position where we have an office of emerging Jedi, each with different skills, talents, and experiences, but all with the same drive, ethos, and work ethic.
In your opinion what has been the company's biggest and proudest achievement in the past year?
From a technical standpoint, we delivered the largest government service transition in industry which enabled the client to move to a new target operating model. We have also acted as a Critical Friend for another client, revolutionising the way they work by using agile techniques to accelerate and compress their programme timeline from ServiceNow. We received personal messages of thanks from that client, which was a really touching moment for me.
From a non-technical standpoint, we think it has to be hiring the emerging Jedi. I love the energy that they have brought to the company. Getting to meet them all, across different parts of the country, and then seeing them grow and develop so quickly once they joined the team has been a real high for me. Now we all need to get our ServiceNow Badges!
What three areas would you like to see change or improve in the industry or NWT in the next year?
The future of the industry is hard to talk about, it changes like fashion trends so it's difficult to predict where it's going to go. From our point of view, I'd like to see us move into three areas of the industry in the coming year.
The first is building our ServiceNow practice and I would like the emerging Jedi to get involved with this as much as possible.
The second would be building a security practice – we already have a security practice in place with our CSO Cloud Architects, but we need to expand this to straddle the other two developments in ServiceNow and CISSP we want to make in this coming year.
Third and finally, I think these three elements will help grow the business and enable us to be successful in the coming year. Starting to build our own IP and  building

some code in and around will give us a real-time, competitive price point of cloud computing.
What are the goals or objectives we feel we must achieve in the coming year?
We must strengthen our board with more industry leaders, develop our ServiceNow Partnership, and keep evolving our culture. I believe it's important for our people to live the "way of the garage" so to speak, so I think we need to first and foremost update the "way of the garage" so that everyone that works for us genuinely believes in the message and ethos of our organisation. Our true North Star goal for 2023 is to reach 100 FTE, this will enable every other growth aspect that we have planned out for the year. We also need to focus on the outcomes of our strategy day, we came up with a fantastic blueprint so I think an absolute must for us is that we keep checking in against this blueprint to see that we're still on message with everything we do.
What are you most excited about in the coming year?
I'm really looking forward to maturing our career plans for everyone in the company. We can see everyone's aspirations and how driven everybody is so for me, it's really exciting to sit down with everyone and plan out what we can do to grow them into the professional individual that they want to be.
To conclude where do you see NWT at the end of next year?
Put simply, ServiceNow is our goal for 2023. One of my biggest aims is to grow our ServiceNow practice into an industry-leading one. In an ideal world, I can see NWT building a comprehensive ServiceNow solution for a new client, and I would love to see NWT winning an award with ServiceNow for an implementation.
We believe that in the year we can become the ServiceNow trusted partner that accelerated the timeline for our clients by utilising our Programme and Projects blueprints. This is why we are continuing to develop our practice further.