Do I need a fractional CTO?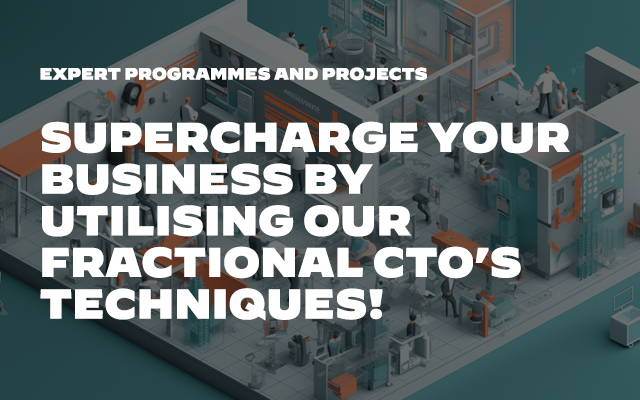 The Chief Technology Officer (CTO) is a senior executive with responsibility for managing the technological requirements of the company or other institutions. A fractional CTO is a new and emerging title, where the CTO performs a fraction of the full responsibilities of the CTO while still delivering great value to the organisation.
Traditional CTO
A typical CTO is a senior executive who works full-time for a corporation and is responsible for overseeing all its technology needs.
To maintain a competitive edge in the fast-paced technology environment of the modern business world. Businesses want a committed resource with the ability to steer strategy and manage technology effectively.
Yet, there are a variety of candidates from which a firm might select when it comes to filling the position of a CTO. There are various additional titles used to characterise the available resources, such as part-time CTO, interim CTO, virtual CTO, on-demand CTO, and fractional CTO.
Each term refers to a person who is qualified to manage a company's technology because they possess a high level of expertise and training. They are similar in many aspects, yet they also differ in terms of availability and scope.
Fractional CTO
A CTO who oversees technology for a business "for a fraction of the time, on a fraction of the projects, and for a fraction of the expense," as opposed to their conventional full-time counterpart, is referred to as a fractional CTO.
The sole distinction is that a fractional CTO is essentially an on-demand consultant for projects, plans, or technology.
This is true regardless of school level, years of experience, or any other talent. IT experts anticipate that the already rising demand for fractional CTOs will continue to grow.
This keeps costs for expanding firms much cheaper than a full-time worker while supplying them with the specialised knowledge they want.
What does a Fractional CTO do?
Even larger firms are now embracing the usage of fractional CTOs, even though they are typically associated with startups. This is because there has been a shift in perception in recent years regarding the value that a fractional CTO can provide.
These CTOs frequently get involved in both the technical and business growth aspects. They may occasionally concentrate solely on technological issues. They play a crucial role in bridging senior management with tech teams and are actively involved in decision-making.
Daily operations, cybersecurity initiatives, technology contracts, routine maintenance, crisis management, technology contract management, product strategy, and growth planning are just a few of the many duties that a fractional CTO is responsible for.
In essence, they're in charge of creating your company's tech strategy, supervising its implementation, modifying the strategy as necessary, and continuously seeking for ways to optimise technological operations.
It may be requested of a fractional CTO to concentrate on a certain task or responsibility. For instance, a business might employ a part-time CTO to serve as a strategic planner.
Finding the best technology for the business and developing a technical strategy to lay the groundwork would be this person's top priorities. Another company might hire a part-time CTO just to take care of the infrastructure.
The CTO would be in charge of managing the company's data, networks, upkeep, and IT security. Hiring a part-time CTO to conduct customer research, create business plans, and serve as a bridge between senior management and product developers is another option. The CTO in this position would put corporate strategy first.
Why NWT?
For organisations who are looking for impartial industry knowledge to supplement their current skills when it comes to solving issues or making strategic technological decisions.
We will be your critical friend to make sure that the business changes are implemented properly, and our CTO service will always be straightforward in providing an honest appraisal of your current content and capabilities. Read more about our CTO service.